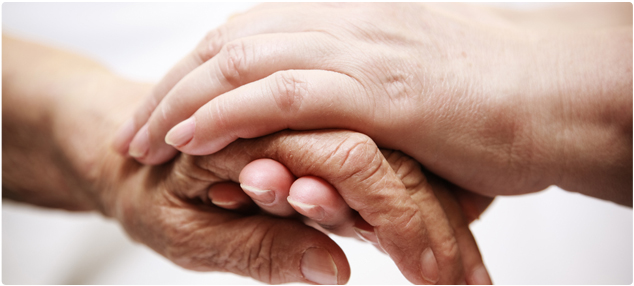 by Bruce Anderson, RN, RNCS, CNP
When most people hear the word "Palliative Care" they associate it with hospice, but that is not correct. Palliative Care is a service to help patients and families live better by treating symptoms and addressing patient and family concerns. Palliative Care is provided at any stage of a patient's illness, whereas hospice services only apply when the patient's status is severe enough that death could occur within six months.
Palliative Care not only helps patients live better, it also helps patients live longer. By helping patients feel more comfortable and stronger, they are able to tolerate treatment better. There are many professionally published studies that reveal that patients who receive Palliative Care services will live longer, with fewer hospitalizations and a higher functional status than patients with similar disease who do not receive Palliative Care Services. The major national cancer care organizations including the American Cancer Society, the American Society of Cancer Care, the National Cancer Institute, and the American Oncology Nursing Society have all endorsed Palliative Care as an important aspect of care for all patients. Minnesota Oncology is proud to be one of the first organizations in Minnesota to offer community-based Palliative Care services for our patients.
Palliative Care works to identify problems that patients may be experiencing with issues such as:
Pain
Neuropathy
Sleep
Drowsiness and fatigue
Nausea
Poor appetite
Bowel issues
Shortness of breath and cough
In addition, Palliative Care services address other social and family issues such as:
Anxiety
Depression
Caregiver issues and support
Financial concerns
Advance Care Planning (Living Wills)
Goals of Care issues and helping the patient and family decide on the best course of action for their situation.
Palliative Care providers have a wide range of tools they can use to help patients feel better and live better. These include items such as advanced pain management, strategies to reduce nausea, medications and methods to improve appetite, medications for anxiety and sleep, and strategies and medication to control bowel concerns. The Palliative Care team also works hand-in –hand with other care team members at Minnesota Oncology and area services for additional resources such as Physical Therapy, Mental Health counseling, and alternative therapies .
Patients or families who have concerns regarding any symptoms or issues are encouraged to discuss Palliative Care services with their physician as an additional source for help in their plan to live well with their cancer diagnosis. Learn more about Minnesota Oncology's Palliative Care program here.