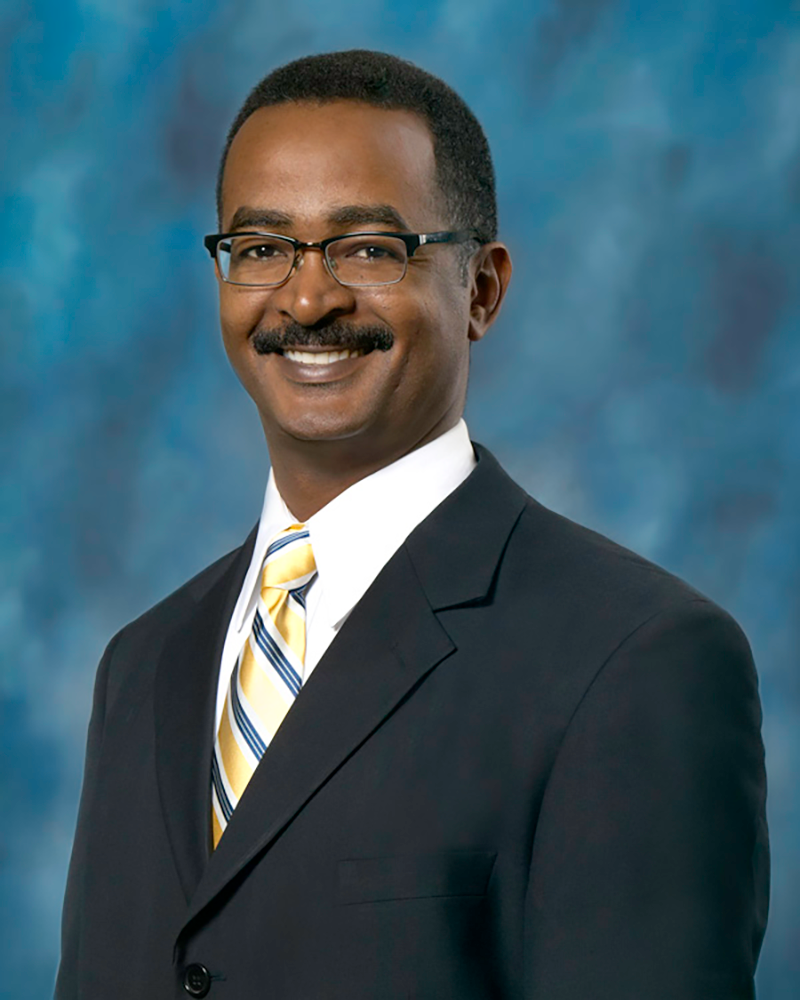 Khalid Kambal, MD
Medical Oncology & Hematology
Education:
Medical Degree
Kasr Al Ainy School of Medicine, Cairo University, Egypt
Fellowship
Oncology & Hematology: Howard University Hospital, Washington, DC
Residency
Howard University Hospital, Washington, DC
Areas of Special Interest
Breast Cancer
Lung Cancer
Gastrointestinal Malignancies
Prostate Cancer
Multiple Myeloma, Lymphomas and chronic Leukemias
---
Philosophy of Care
Cancer is an unfair, life altering experience. Despite that, our patients never cease to amaze us with their resilience and courage.
I aspire to listen...while trying to walk in their shoes. My ultimate goal, is to educate and empower them to formulate a plan that fits their individual needs.
---
About
Research/Publications
"CBC, Iron status and inflammatory markers in inner city African Americans with undiagnosed HCV seropositivity". H. Ufearo, K Kambal, et al. 2010 May 2;411(9-10):653-6. doi: 10.1016/j.cca.2010.01.028. Epub 2010 Feb 1.
"A case of Severe Iron deficiency anemia secondary to Schistosomiasis" M Elbedawi, K Kambal ACG 2005 meeting.
"Does polyp size at screening Flexible Sigmoidoscopy predict the need for a subsequent colonoscopy." W Qureshi ,MD, FACG, K Kambal, MD et al. ACG 2000 meeting.
"Clinical study on efficiency of anticoagulant therapy in stroke prevention in A. Fibrillation patients." S. Casscells, MD, Chief of Cardiology, Herman Hospital. Houston TX, 1999.
Affiliations
American Society of Clinical Oncology
American Society of Hematology
---
Personal
I am originally from the Sudan in NE Africa. I have been in MN since 2010 (USA since 1996). My wife is a dentist. I enjoy spending time with our 4 children, sports, movies and travel.
---