Comprehensive Treatment from Our Team of Breast Care Experts
Breast cancer and other breast diseases often require treatment from many different specialists and medical professionals. Minnesota Oncology brings together the most advanced treatment therapies, diagnostic technologies, breast care experts and comprehensive supportive care, providing a total treatment program.
Our multidisciplinary team of breast specialists is comprised of recognized experts in breast surgical oncology, medical and radiation oncology, diagnostics, pathology, genetic risk evaluation and supportive care―all collaborating to deliver unparalleled continuity of care. This unique integrated care model reduces patient stress, makes care more efficient and ensures our breast patients achieve the best possible results. With our breast care services we're by your side every step of the way.
Our team of breast care experts are seeing patient at our Bloomington, Coon Rapids, Plymouth, Woodbury and Hudson locations.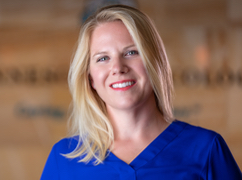 Lisa Hamilton, MD,
FACS
Breast Surgical Oncology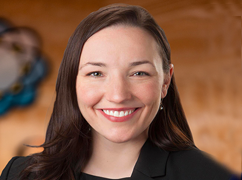 Jennifer Witt, MD, FACS
Breast Surgical Oncology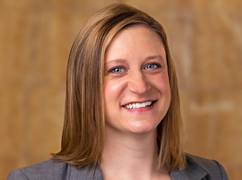 Meghan Lawless Keim, PA-C
Choosing a Breast Cancer Surgery Specialist
Surgeons play a critical role in breast cancer treatment, and choosing your breast surgeon may be one of the most important decisions you will make concerning your care. Since breast cancer treatment frequently begins with surgery, surgical outcomes pave the way for the treatment to follow. That's why it is extremely important to choose a highly qualified and experienced surgeon who specializes in breast cancer surgery.
Many surgeons occasionally operate on breast cancer, typically handling only a few cases a year. However, when it comes to breast cancer surgery, practice makes perfect. Research shows that patients who have surgeries done by physicians who perform a high volume of breast cancer surgeries have a better prognosis than patients of lower volume surgeons.
Surgeons who specialize in breast cancer have dedicated their professional careers to the disease, performing hundreds of breast cancer surgeries every year. With years of rigorous training and education focused on breast disease, they have an in-depth knowledge of cancer biology, genetics and the most advanced surgical options to help patients achieve the best possible results.