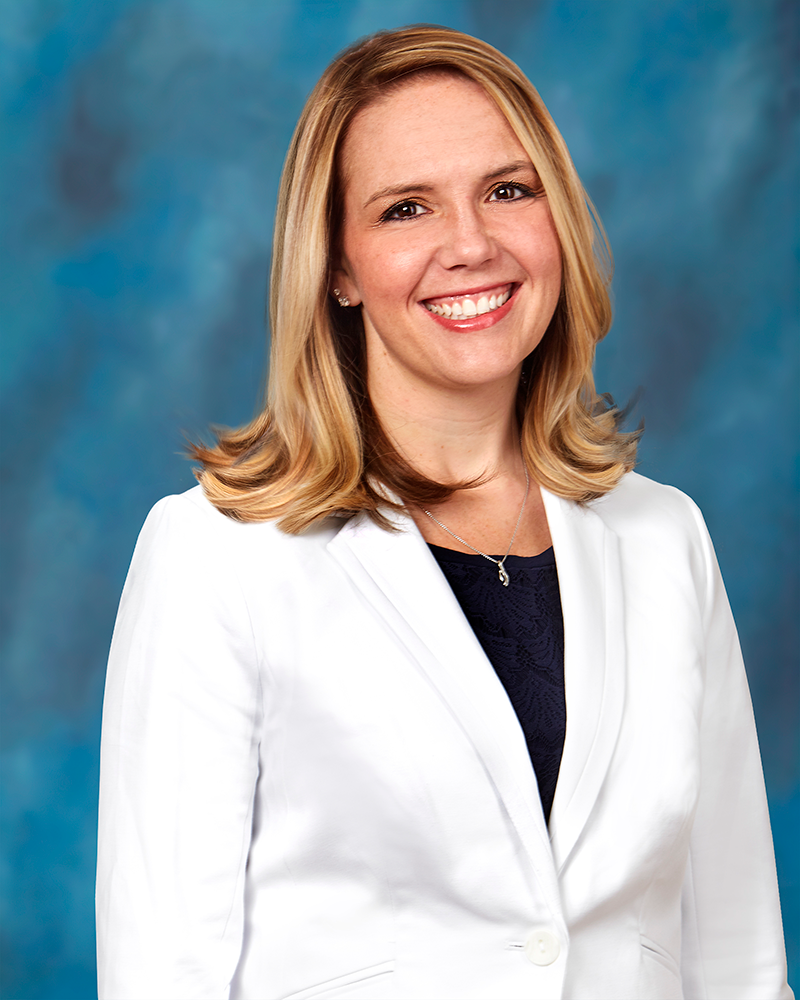 Jessica Thomes Pepin, MD
Gynecologic Oncology
Education:
Medical School
University of Minnesota Medical School, Minneapolis, MN
Residency
Obstetrics & Gynecology, Indiana University School of Medicine, Indianapolis, IN
Fellowship
Gynecologic Oncology, Indiana University School of Medicine, Indianapolis, IN
Areas of Special Interest
Robotic assisted surgery and minimally invasive techniques
Complex vulvar surgical procedures
Complex abdominal surgical care for gynecologic processes including cancer
Chemotherapeutic care for gynecologic malignancies
---
Philosophy of Care
Cancer care begins with the patient. My compassionate, patient-driven focus is to provide comprehensive, state-of-the-art treatment of the highest quality nature. My goals are to utilize the latest evidence-based medicine, directed in a multi-disciplinary fashion to fully optimize each individual patient's oncologic outcome. At Minnesota Oncology, we offer the ability to participate in multiple clinical trials. This offers not only the ability for enrollment of patients in need, but potentially enhances the treatment for our patients of the future.
---
About
Academic Honors & Professional Achievements
Recipient of the Galloway Fellowship at Memorial Sloan-Kettering Cancer Center, New York, NY
Awarded the best research project and presentation for the graduating residency class of 2013
Awarded the 4.0 Club Award for Teaching all 4 years of residency
Inducted into the Gold Humanism Honor Society (GHHS) in 2011
Research/Publications
Dr. Thomes Pepin presented her research on Current trends in operative morbidity of groin lymph node dissections in vulvar cancer at the IGCS Biennial Conference in Vancouver, Canada and poster presentations at several conferences including the Society for Gynecologic Oncologists, the Western Association for Gynecologic Oncologists and the American Association of Cancer Research. She has written and co-authored several book chapters on translational advances in gynecologic cancer and the perioperative surgical care for gynecologic oncology patients.
Board Certification
Board Certified in Obstetrics & Gynecology
Board Eligible in Gynecologic Oncology
Affiliations
American Board of Obstetricians & Gynecologists
Society of Gynecologic Oncologists
American Association of Cancer Research
Surgery Locations
United Hospital
M Health Fairview St Johns Hospital
---
Personal
Nothing gives me greater pleasure than coming home at the end of a busy work day to my sweet family. My husband and I were overjoyed to be offered the opportunity to move back to our home state, so that we could provide medical care to the best of our abilities to the wonderful people of Minnesota.
My husband and I love attending Twins games, Vikings games and other professional and amateur sporting events. We also enjoy spending time with our families in greater Minnesota.
I personally enjoy attending musicals, the opera and choral performances. I love the ability to relief stress through exercise, specifically running. I love anything to do with water sports and swimming.
---