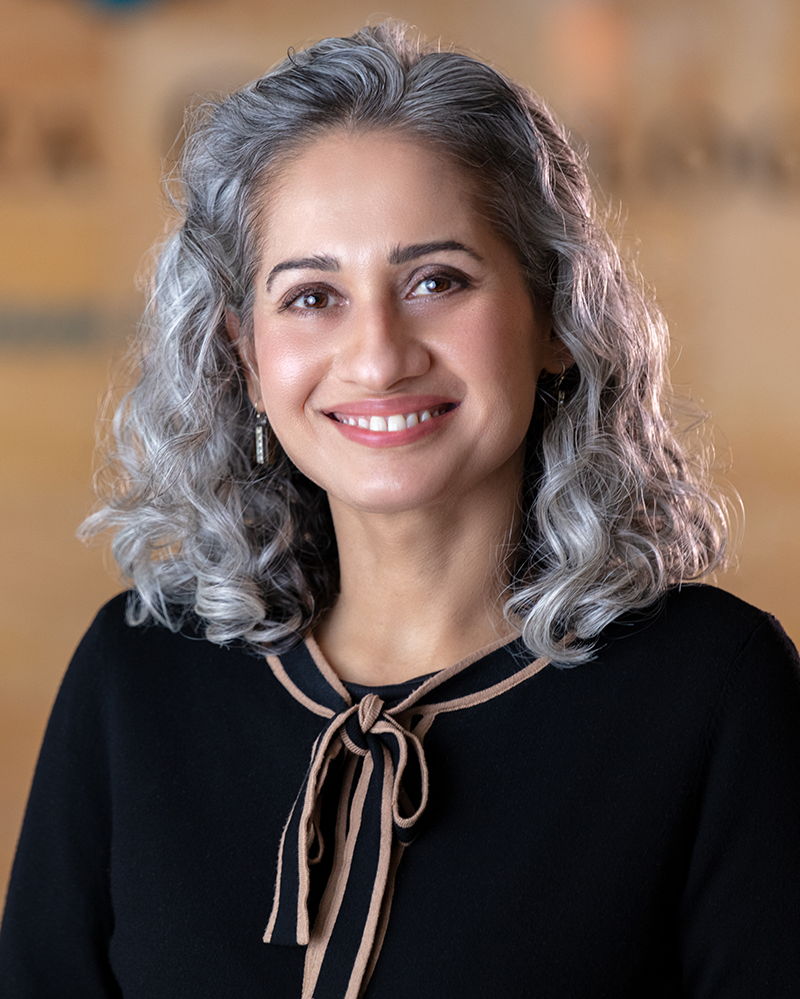 Uzma Ali, MD
Medical Oncology & Hematology
Education:
Medical School
King Edward Medical University, Lahore, Pakistan
Residency
Abington Memorial Hospital, Temple University, PA
Frankford Hospital, Jefferson Medical College PA
Fellowship
Mayo School of Graduate Medical Education, Rochester, MN
Louisiana State University, New Orleans, LA
Areas of Special Interest
Breast cancer
Benign hematology
Blood disorders in pregnancy
---
Philosophy of Care
At the most vulnerable time in their lives, I want to empower my patients by educating them as much as I can, work with them, and keep them actively involved in all the decisions we make. I take care of them as a "person" and not a diagnosis. This way I always keep the "big picture" in mind while paying attention to all the details.
---
About
Research/Publications
Research focused on the Epidemiology of Carcinoma of the Larynx in Pakistan
Association of Anti-depressants with B cell Malignancies (Non-Hodgkin Lymphomas)
Clinical spectrum of Diamond Gardner syndrome and tumor-related systemic fibrinolysis
Co-authored article in Journal of Clinical Oncology
Board Certification
Medical Oncology
Hematology
Affiliations
American Society of Clinical Oncology (ASCO)
American Society of Hematology (ASH)
American Medical Association
American College of Physicians
Academic Honors & Professional Achievements
Curriculum development for the transitional year residency program during chief residency
---
Personal
Minnesota is home for me since 2005 and I have embraced its winters (reluctantly) and gorgeous summers (wholeheartedly). My husband, I, and our two children enjoy the multitude of city parks, state parks, and trails. We love hiking and exploring nature. I love to read and watch documentaries.
---