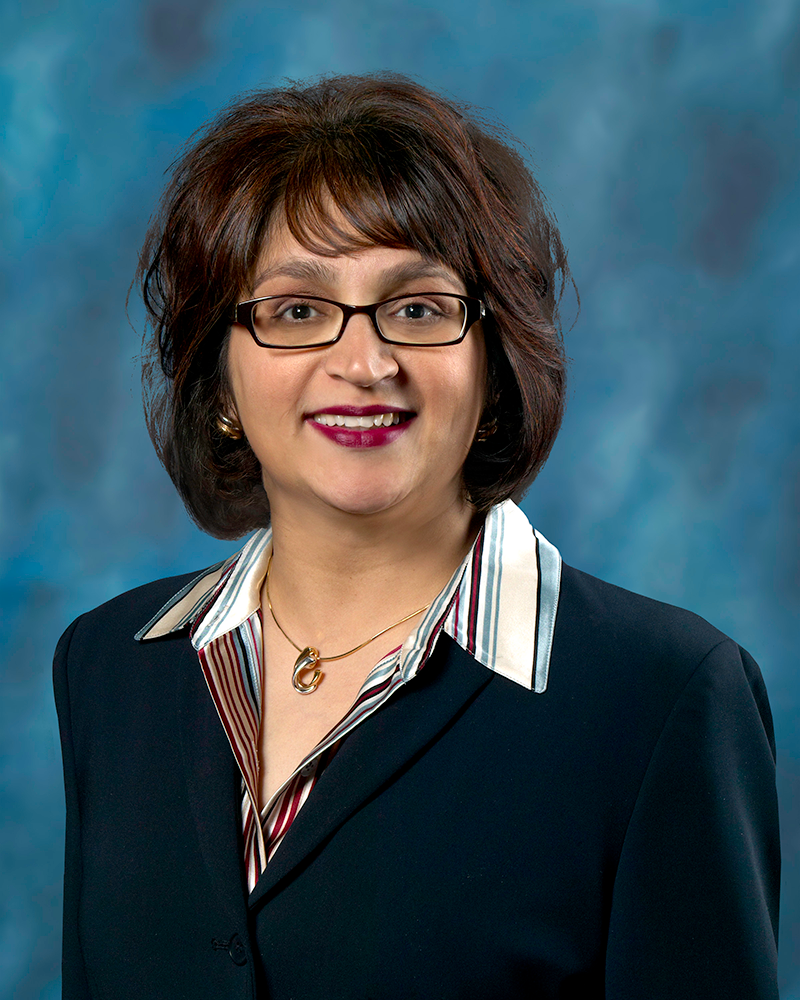 Gauri Nagargoje MD
Medical Oncology & Hematology
Education:
Medical School
University of Bombay, India
Residency
Lokmanya Tilak Medical College LTMG, Slon, Bombay
St Francis Hospital, University of Illinois, Evanston
Fellowship
Medical College of Wisconsin, Milwaukee
Areas of Special Interest
Breast Cancer
Blood Disorders
---
Philosophy of Care
Medical oncology as a specialty is close to my heart because of my spiritual bent that creates a very special desire to help my patients through cancer.
A comprehensive approach to healthcare should integrate a focus on the physical, psycological, financial, emotional, spiritual and societal aspects of care. I believe that sustaining relationships with family members and friends are the kind of support structure that carries one through the ups and downs of life.
---
About
Board Certification
Internal Medicine
Medical Oncology
Hematology
Affiliations
American Society of Clinical Oncology (ASCO)
American Medical Society
---
Personal
I grew up in India and moved to the United States in 1996. I completed medical school and my residency in internal medicine in Mumbai and then worked as a junior professor for two years. Teaching came as a natural art and grew into a passion throughout my training.
In addition to English, I speak Hindi and Marathi (my mother tongue). I have lived in the Twin Cities since 2003 and enjoy the family-oriented mid-west culture, the change of seasons, and local art.
Cooking and sharing meals together, and watching sports were our favorite family pastimes. My most memorable family activities revolved around singing, storytelling and doing comedy skits to entertain each other. To this day, the sound of that laughter has stayed in my heart.
My personal hobbies include reading books on history, mythology and economics/political science. I also enjoy horseback riding, skiing and travel.
---