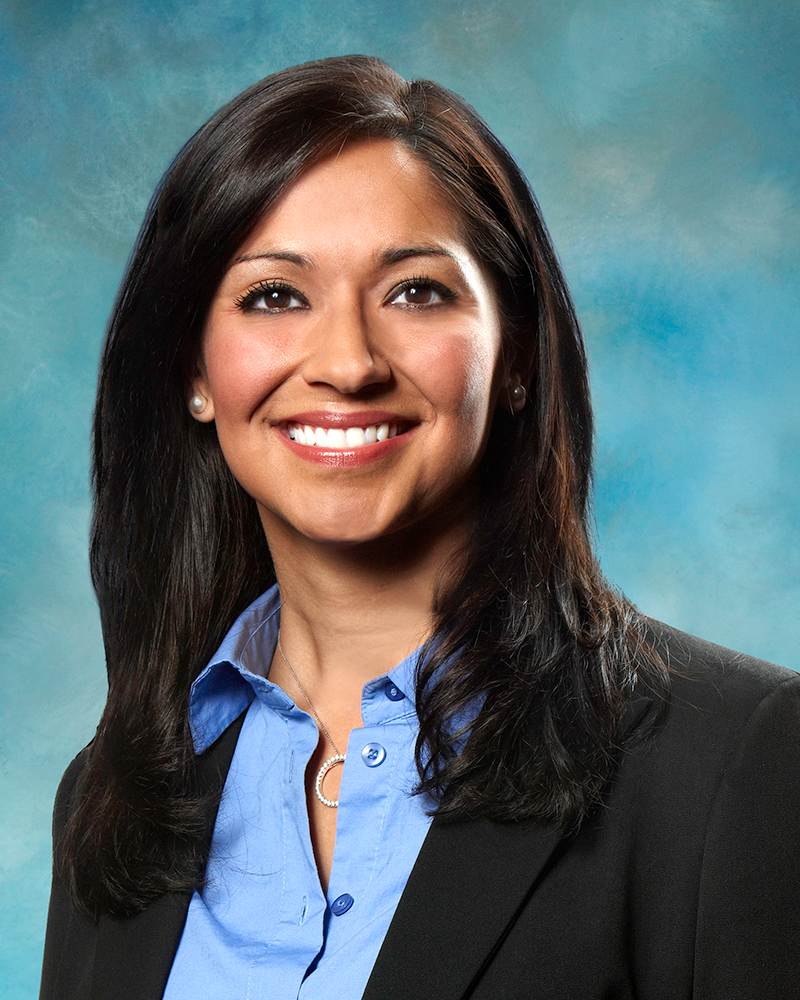 Nisha Jacobs, MD
Medical Oncology & Hematology
Education:
Medical School
University of Missouri, Kansas City
Residency
Internal Medicine, Mayo Clinic, Rochester, MN
Fellowship
Oncology and Hematology, University of Minnesota, Minneapolis
Areas of Special Interest
Gastrointestinal malignancies
Prostate and renal cell carcinoma
Benign and malignant hematology
Lung malignancies
---
Philosophy of Care
Medicine is an ever changing science and oncology has always been such an exciting field—however, my favorite part is the journey with my patient. I also have interests in alternative medicine and am very open to and respectful of patient beliefs.
---
About
Academic Honors & Professional Achievements
AOA
Poster presentations 2006, 2007, 2008 at the American College of Physicians meetings
Poster presentation and oral presentations at Digestive Diseases National conference, 2007
Several first author and co-authored publications published in the Mayo Clinic Proceedings, Journal of Gastrointestinal Cancer, and the American Journal of Hematology
Development of an infective endocarditis monograph in Epocrates
Research/Publications
19-year-old man with chest pain, fever, and vomiting. Schultz JC, Lassi NK et al. Mayo Clin Proc. 2007
Lassi NK, Locke GR III, Camilleri M, Schleck C, Zinsmeister AR, Talley NJ. Is there an association between Helicobacter pylori and obesity? DDW 2007 Gastroenterology 2007;132(4‐Suppl 2):A‐163
62-year-old man with weight loss and abdominal pain. Lassi NK, et al. Mayo Clin Proc. 2007.
Cumulative morbidity and late mortality in long-term survivors of exocrine pancreas cancer.
Jacobs NL, et al. J Gastrointest Cancer. 2009.
52-year-old woman with intractable nausea and vomiting.
Smith JH, Jacobs NL et al. Mayo Clin Proc. 2010.
Host immunity affects survival in myelodysplastic syndromes: Independent prognostic value of the absolute lymphocyte count.
Jacobs NL, et al. Am J Hematol. 2010
Lassi NJ, et al. Cancer anorexia/weight loss syndrome: clinical science. Cancer Symptom Science. Cleeland et al. 2010
Sweetser S, Jacobs NJ et al. Dis Esophagus. 2014.Endoscopic diagnosis and treatment of esophageal verrucous squamous cell cancer.
Regorafenib dose optimization study (ReDOS): Randomized phase II trial to evaluate dosing strategies for regorafenib in refractory metastatic colorectal cancer (mCRC)—An ACCRU Network study.Tanios S. Bekaii-Saab, Fang-Shu Ou, Daniel M. Anderson, Daniel H. Ahn, Patrick McKay Boland, Kristen Keon Ciombor, Nisha Lassi Jacobs, Rodwige J. Desnoyers, James M. Cleary, Jeffrey P. Meyers, E. Gabriela Chiorean, Katrina Pedersen, Afsaneh Barzi, Jeffrey Sloan, Jeannine S. McCune, Mario E. Lacouture, Heinz Josef Lenz, Axel Grothey
Board Certification
Internal Medicine
Medical Oncology & Hematology
Affiliations
American College of Physicians
American Society of Hematology
American Society of Medical Oncology
Minnesota Society of Clinical Oncology
---
Personal
I am an animal lover, and enjoy spending time with our pets! I love to travel, cook, eat and exercise. I have two wonderful little girls that keep me busy and happy outside of work.
---