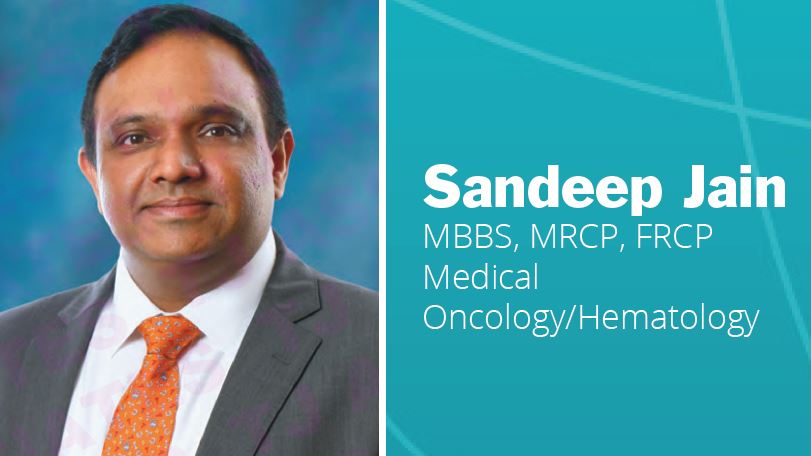 Minnesota Oncology is pleased to introduce our newest Burnsville Clinic physician, Sandeep Jain, MBBS. Dr. Jain recently joined our Burnsville Clinic team and brings a variety of educational and patient-care experience to Minnesota Oncology.
"A cancer diagnosis can be a life-altering event," Dr. Jain says. "I strive to partner with patients to provide individualized care, utilizing state of the art cancer treatments, and comprehensive supportive care."
Dr. Jain comes to Minnesota Oncology with 5 years of experience as an oncology physician and research at Mayo Clinic in Rochester, Minn. Dr. Jain earned his medical degree, a Bachelor of Medicine and Bachelor of Surgery (MBBS) from the University of Rajasthan/Sawai Man Singh Medical College in Jaipur, India. He completed residency at Temple University's St. Luke's University Hospital in Bethlehem, Penn., and fellowships in Immunotherapy at Northwestern University in Chicago, Illinois and Hematology/Oncology and Medical University of South Carolina, Charleston, SC.
Dr. Jain is board-certified in Medical Oncology, Hematology, and Internal Medicine. His areas of special interest myeloma, lymphoma, and lung cancer.
"I believe in being with my patients every step on the way in their treatment journey, helping them live, be productive, and contribute," Dr. Jain says.
Learn more about Dr. Jain and request an appointment here.