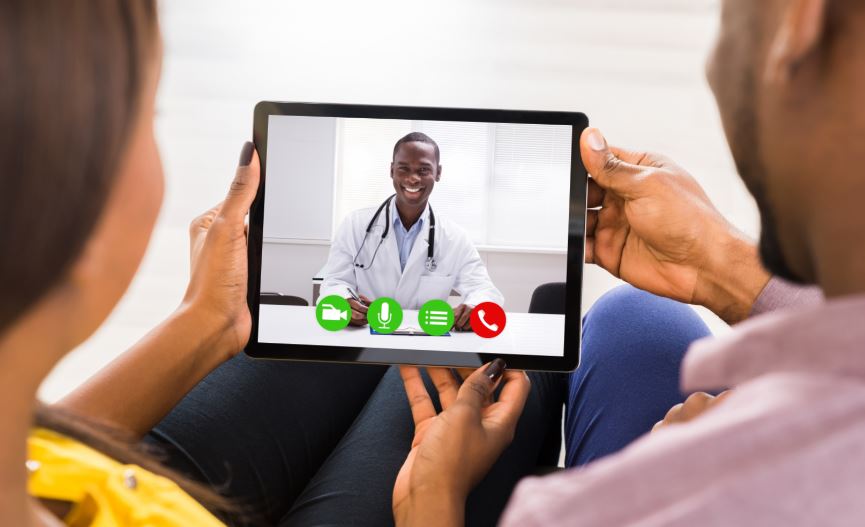 Minnesota Oncology is dedicated to ensuring that our patients with cancer and blood disorders always have uninterrupted access to high-quality oncology and hematology care. While our offices are open during regular hours for all patients requiring in-person care, each of our 12 locations also offers telemedicine appointments. Telemedicine in oncology helps patients avoid unnecessary trips for appointments, especially during such uncertain times as the COVID-19 pandemic. As COVID-19 cases continue to increase in Minnesota, we are taking every precaution to keep our patients and staff safe. Therefore, we will schedule telemedicine visits whenever appropriate and possible.
What Is Telemedicine?
Telemedicine enables our providers to see patients and to diagnose and treat certain conditions via phone call or video conference. Beyond taking the place of in-person appointments where appropriate, telemedicine also encompasses use of virtual communications to help you stay in touch with your physician and care team between consultations. At Minnesota Oncology, we provide you with 24/7 access to our Patient Portal, which allows you to email questions or concerns, view test results, and more.
How Our Virtual Visits Work
From reviewing test results to helping manage symptoms, telemedicine visits can be an appropriate option for many patients. From the comfort of your home, you can meet with your physician(s) or the advanced practice clinicians scheduled to cover for your medical visit that day.
Minnesota Oncology uses the Vsee application for telemedicine services. Once an appointment is scheduled, you should receive a confirmation email. To set up and use your Vsee Telemedicine account on your smartphone, please see the instructions in the Vsee Telehealth Patient User Guide.
If you need assistance, please contact the Vsee Help Desk:
Phone: (650) 772-6259
Email: help@vsee.com
Preparing for Your Appointment
Before your virtual visit, prepare as you would for an in-person appointment. Write down any symptoms or concerns you'd like to discuss with your physician and any questions you have. Start logging into the VSee app to prepare for the visit.
When to Visit Our Offices
If you are unsure whether your symptoms or condition can be effectively addressed with our telemedicine services, please contact your clinic. We'll help you determine if your physician can assist you remotely or whether it's in your best interest to visit one of our locations. Our doors are remain open during normal hours for patients in need of in-person services, such as chemotherapy, radiation therapy, lab work, and radiology.
When you need to see us in person, rest assured that Minnesota Oncology has comprehensive procedures in place to keep our patients safe during their visits.