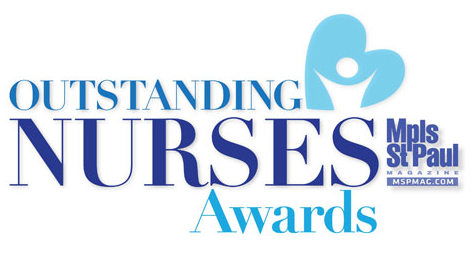 Six Minnesota Oncology nurses were named finalists in three different categories of Mpls.St. Paul Magazine's 2016 Outstanding Nurses Awards. This year marks the fifth year of the Outstanding Nurses Awards. Finalists are chosen from among a large number of nurses who are nominated by colleagues and supervisors and by patients and families of patients. Two of Minnesota Oncology's finalists were selected for more than one category. Of the total 77 finalists, Minnesota Oncology nurses accounted for 10 percent of the list.
According to Mpls. St. Paul Magazine: "Nominations were read and assessed by contributing editor Stephanie Wilbur Ash and these three nurse judges. Nominations were assessed on a seven-point rubric that included: professionalism, bedside manner, patient interaction, credentials and experience, impact on an organization, leadership, and an "it" factor exemplifying kindness, compassion, and empathy. Additional weight was given to those who received multiple nominations from a variety of sources, and to those nominated by their patients or their patients' families."
Outstanding Nurse Award winners will be announced on Thursday, July 14, 6 p.m., at Minneapolis Event Center.
Read more about the selection process and see the full list of finalists here.
Congratulations to the following 2016 Outstanding Nurse Award Finalists from Minnesota Oncology!
Katie Houselog, CNP (Minneapolis Clinic) - Advanced Practice and Cancer categories
Bryn Thompson (Minneapolis Clinic) - Cancer and Clinic Setting categories
Caitlin Altrichter (Minneapolis Clinic - gyncolologic oncology nurse) - Clinic Setting
Beth Berg (Plymouth WestHealth Clinic) - Clinic Setting
Linda Clementi (Fridley Clinic) - Clinic Setting
Becky Tukua (Woodbury) - Clinic Setting