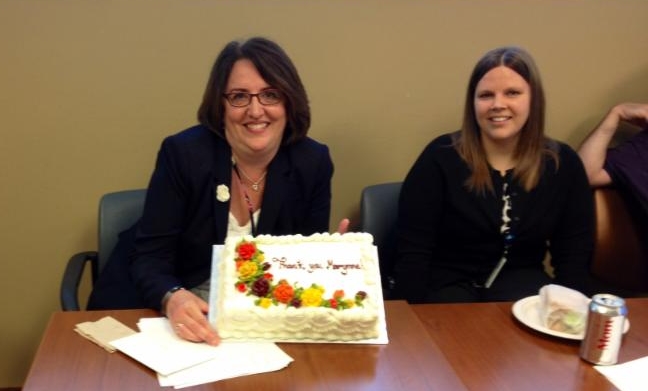 Marynne Kopischke, oncology nurse practitioner, was recognized in September by our Edina Clinic for 20 years of service. As the first nurse practitioner hired at Minnesota Oncology in 1994, Marynne has seen many advances in cancer care over the past two decades and has a passion for our patients and supportive care programs.
"Marynne lives and practices 'Patient First' at all times," remarked Clinic Manager Linda Johnson. "Whatever our patients need, she is there for them."
"After 20 years, I cannot imagine doing anything but this, anywhere but here," says Marynne. "I feel like I am the lucky one; I have had the opportunity to work with the best-of-the-best and have learned everything I know from the physicians in Edina."