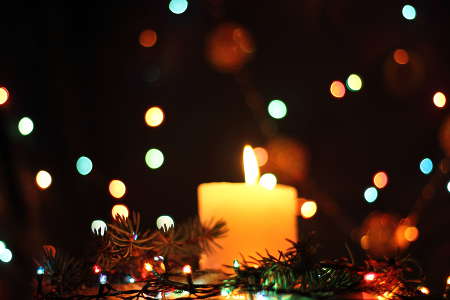 The holidays are usually a busy, fun and festive time of year. But when you are dealing with managing a cancer diagnosis, the holidays can be very stressful. Going through cancer treatment during the holidays changes your interpretation of one of the most celebratory times of the year. It is difficult to feel festive when you are worried about your health care needs and you may not have the energy to "tackle" the holidays the way you have in the past.
It is impossible to completely eliminate the extra stress brought on by the holiday season but if you and your family are handling the impact of cancer and treatment here are a few tips to keep in mind during this holiday season.
Take care of yourself
Eat balanced meals and make time for exercise.
Allow time for simple comforts such as favorite foods, hot baths, watching movies, or reading a good book next to the fire place.
Do not overextend yourself, carefully schedule holiday visits to family and friends and be mindful of the physical stress that traveling puts on your body.
Reserve your energy and focus on keeping things simple
Do your shopping online or ask a family member to do some shopping for you.
Wrap gifts in gift bags.
Order a holiday meal from Cub Foods, Hy-Vee, Lunds & Byerlys, or Kowalski's Market.
If finances are tight, stick to a budget. Keep in mind that homemade gifts or small thoughtful gifts are often more meaningful or precious then expensive presents.
Allow yourself to express your feelings
The holiday season often adds pressure to act cheerful, but you may be feeling unhappy and distressed. Don't force yourself to be something you are not. Allow yourself to share your feelings with those that support you. It is common to have a mixture of feelings such as sadness, anger, apprehension, joy and excitement. Don't bottle up your feelings, laughing or crying helps relieve stress.
Appreciate the true meaning of the holidays
Do not focus on the traditions and the differences of this holiday season from those in the past. Remember the true meaning of the season is to spend it with those you love, to be thankful, and to celebrate in the present moment.
Lisa Thelemann is a Licensed Social Worker available to meet with patients at our Burnsville, Chaska, Maplewood, St. Paul, Waconia, and Woodbury Clinic. To make an appointment with a Minnesota Oncology social worker, please contact your clinic.