Event honors survivors of all cancers, at all stages of the cancer journey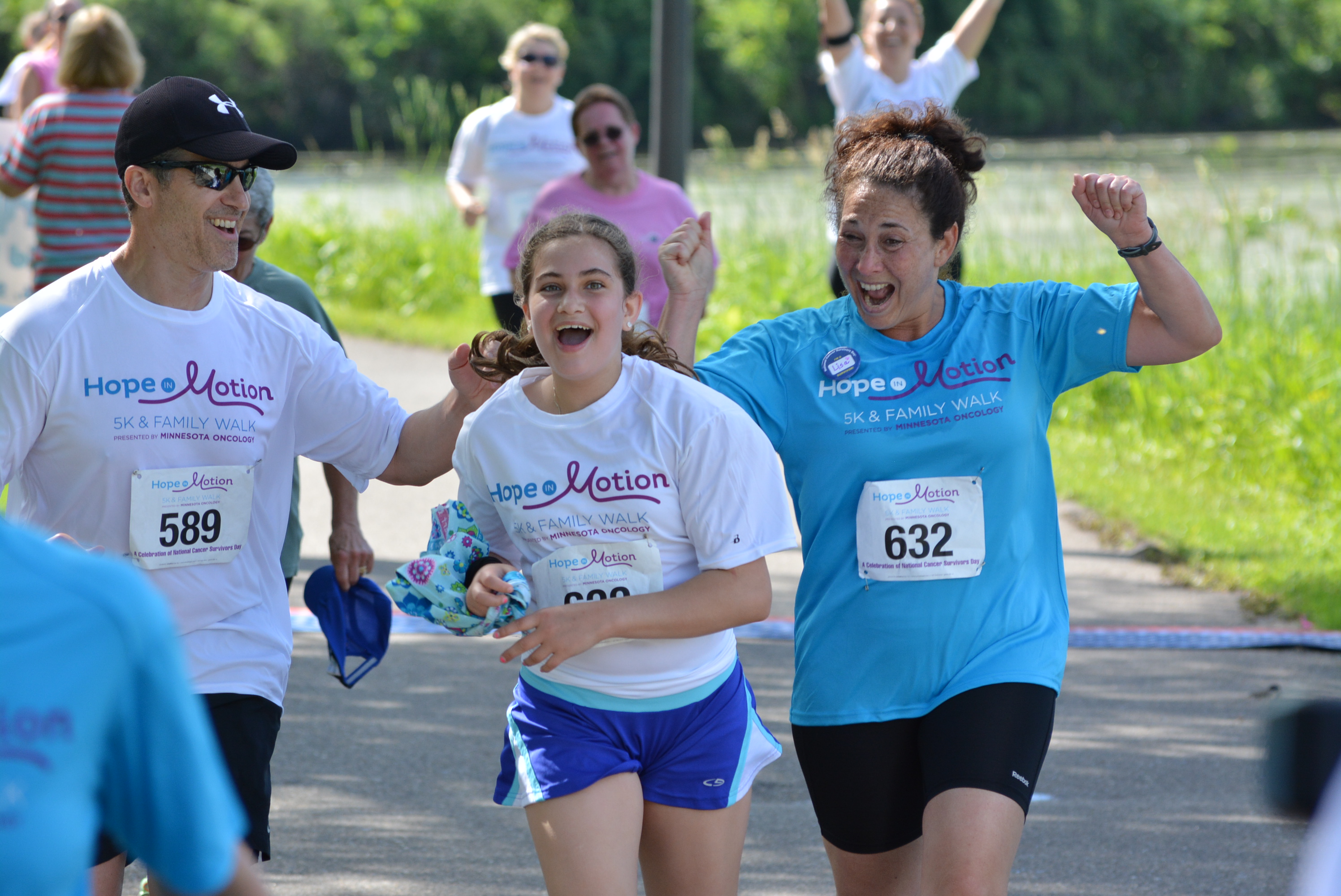 Bloomington, Minn. – More than 800 cancer survivors, their families and friends, caretakers, and healthcare professionals participated in the second annual Hope in Motion 5K and Family Walk on Sunday, June 7, 2015 to celebrate National Cancer Survivors Day. The event, presented by Minnesota Oncology, raised more than $45,000 for Angel Foundation, a Minnesota nonprofit that provides non-medical emergency financial assistance, education, and support to adults living with cancer and their families.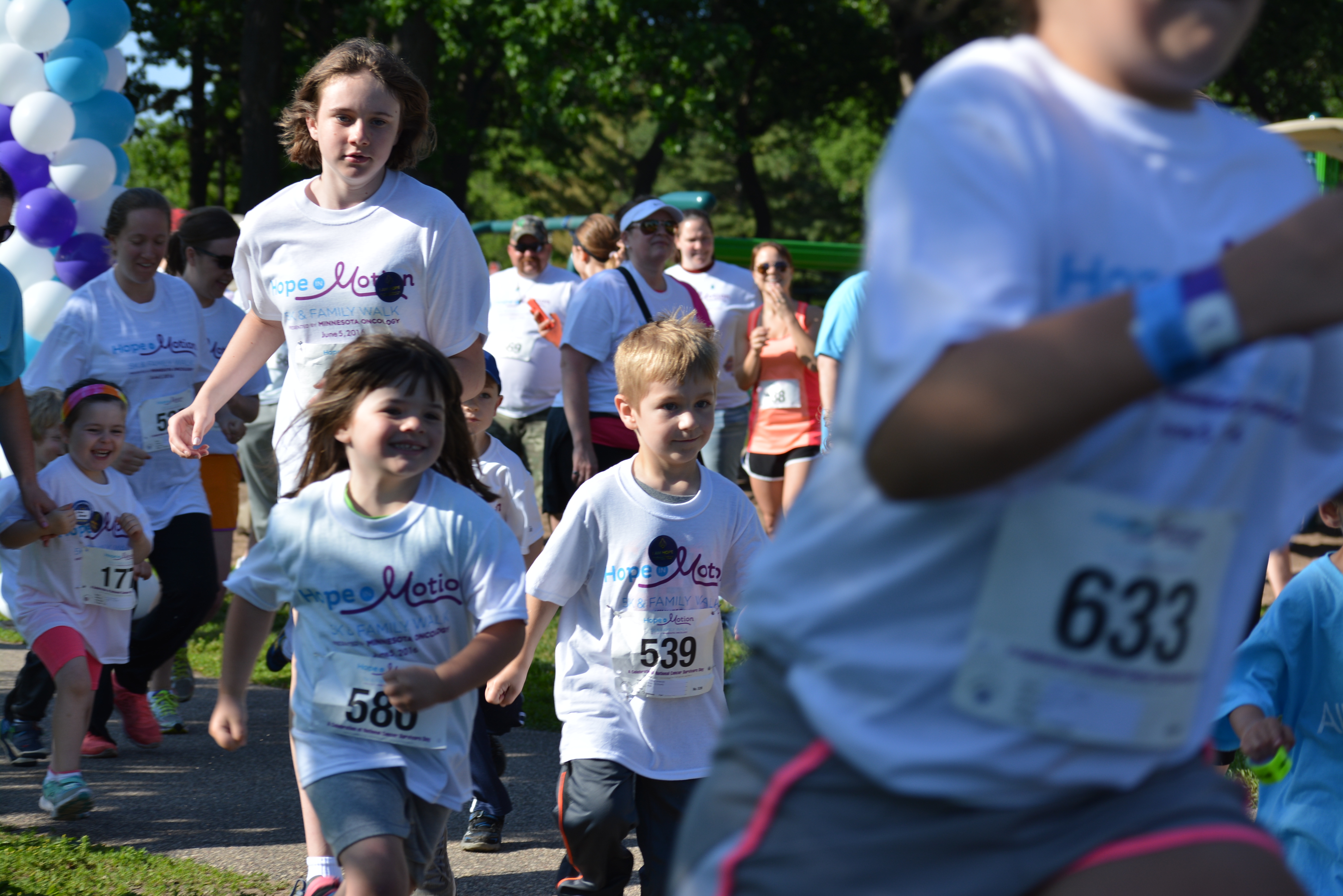 "Participating in Hope in Motion for the second consecutive year was a blessing," said Dennis Seifert, a survivor who has been cancer-free since December 2011. "Building up the strength needed to complete the race took a lot of hard work. Crossing the finish line with my wife, a fellow survivor, along with so many others is a milestone I will cherish for a long time."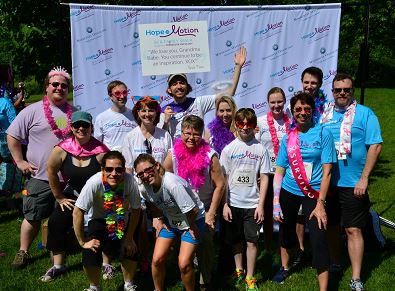 Held at Normandale Lake Park in Bloomington, Hope in Motion welcomed anyone whose life has been touched by cancer. Guest speakers fired up the crowd to get ready for a kids dash, 5K run/walk, and 1-mile family walk.
"A cancer survivor is anyone living with a history of cancer – from the day of diagnosis through the remainder of life," said Dean Gesme, MD, president of Minnesota Oncology. "Hope in Motion is an extension of Minnesota Oncology's survivorship program, which offers comprehensive care and support resources to empower patients throughout the entire cancer experience."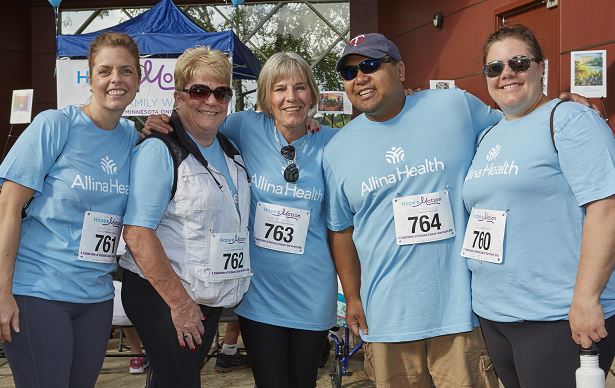 Mark Wilkening, president of Angel Foundation, thanked Minnesota Oncology for their continued support. "The money received from this event will help cancer survivors and their families pay their rent or mortgage, buy groceries, keep their utilities running and more. We would not be able to fulfill our mission without strong partners like Minnesota Oncology."
Below and pictured to the right are the top 5K finishers among the cancer survivors who participated.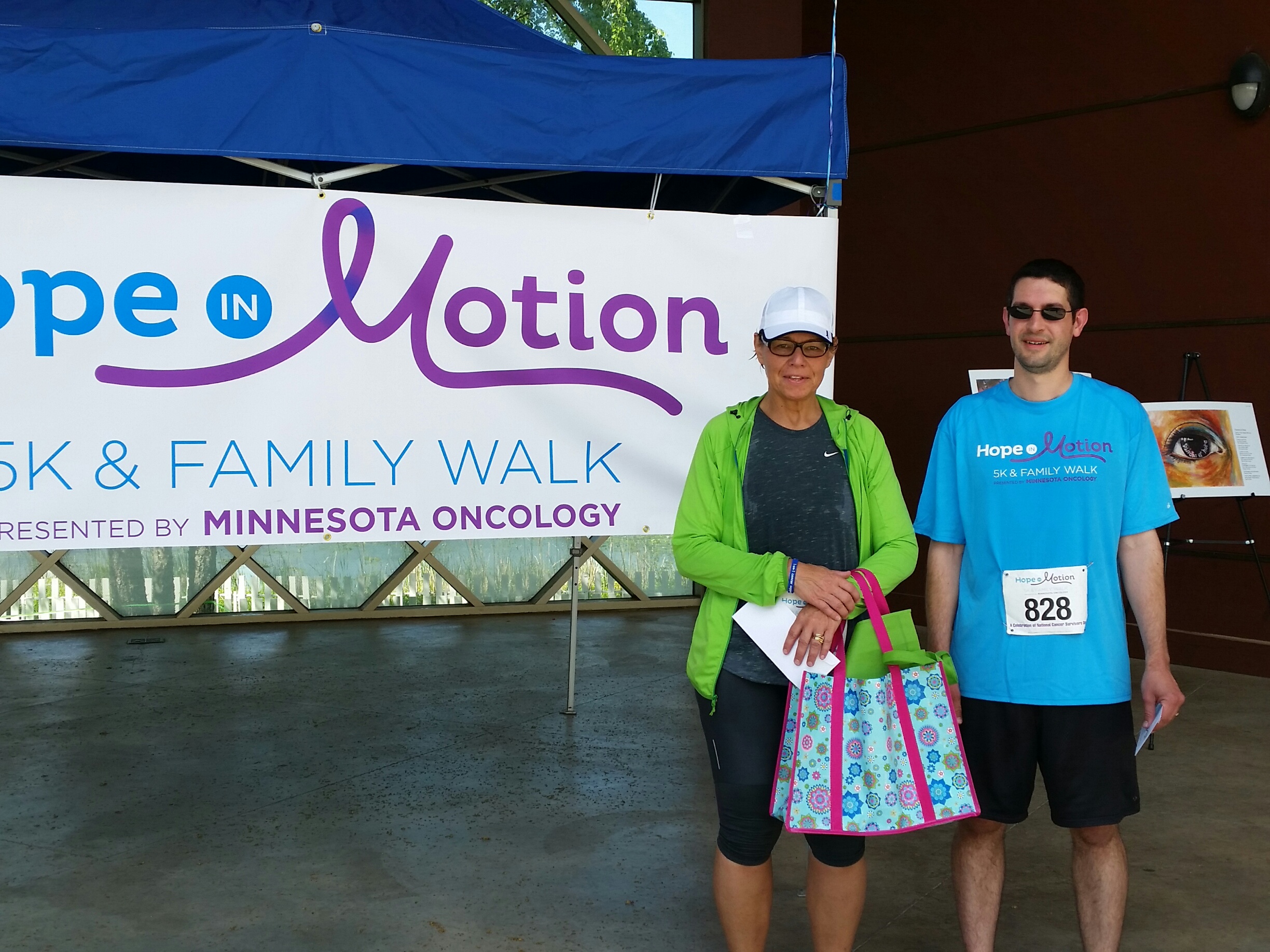 Male: Brian Lombardi of Woodbury, MN (30-39 age category) with a time of 24:35:03
Female: Pauline Mitchell of Hessel, Michigan (50-59 age category) with a time of 25:55:07
View the Hope in Motion 2015 Photo Album
View the Hope in Motion 2015 Photo Booth Album
About Minnesota Oncology
Minnesota Oncology is a group of more than 70 oncology and hematology specialists dedicated solely to the diagnosis and treatment of various cancers – lung, breast, gynecological, colorectal, prostate and others – as well as many blood disorders. It has 10 locations across the Twin Cities metropolitan area and is an affiliate of US Oncology, one of the nation's largest cancer treatment and research networks. For more information, please visit mnoncology.com.
About Angel Foundation
Minneapolis-based Angel Foundation provides emergency financial assistance, education, and support to local adults with cancer and their children. Since 2001 the nonprofit organization has granted more than $4 million in emergency financial assistance and has helped more than 20,000 people through its programs. For more information, please visit mnangel.org.