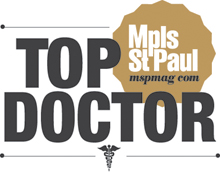 Minnesota Oncology and Plastic Surgery Consultants are proud to announce that 20 of our physicians representing all 12 of our clinic locations have been named "Top Doctors" this year by Mpls. St. Paul Magazine. This list represents more than one-third of our physicians, most of whom are honored on other local lists such as Top Physicians for Women, Rising Stars, and Best Doctors.
The 24th edition of the list includes more than 800 doctors from across the Twin Cities. Physicians were asked to nominate one or more doctors (excluding themselves) whom they would choose if they or a loved one were seeking medical care. From there, candidates were grouped into 45 specialties and on myriad factors, including (but not limited to) peer recognition, professional achievement, and disciplinary history. Doctors who had the highest scores from each grouping were invited to serve on a blue-ribbon panel that evaluated the other candidates.
The Top Doctors are all listed in the July issue of the magazine which is available on newsstands now.
Congratulations to all of our Top Doctors at Minnesota Oncology and Plastic Surgery Consultants who are an amazing example of the great care we strive to provide to patients every day! We also want to congratulate the other excellent physicians across the Metro. We are proud to be part of the Twin Cities' community of care! As the area's largest and most experienced independent cancer practice, we know that treating cancer calls for more than compassion. That's why our physician-owned, community-based model of care offers access to 100+ cancer experts, evidence-based treatment paths, 12 close-to-home locations, and comprehensive services to support the whole patient.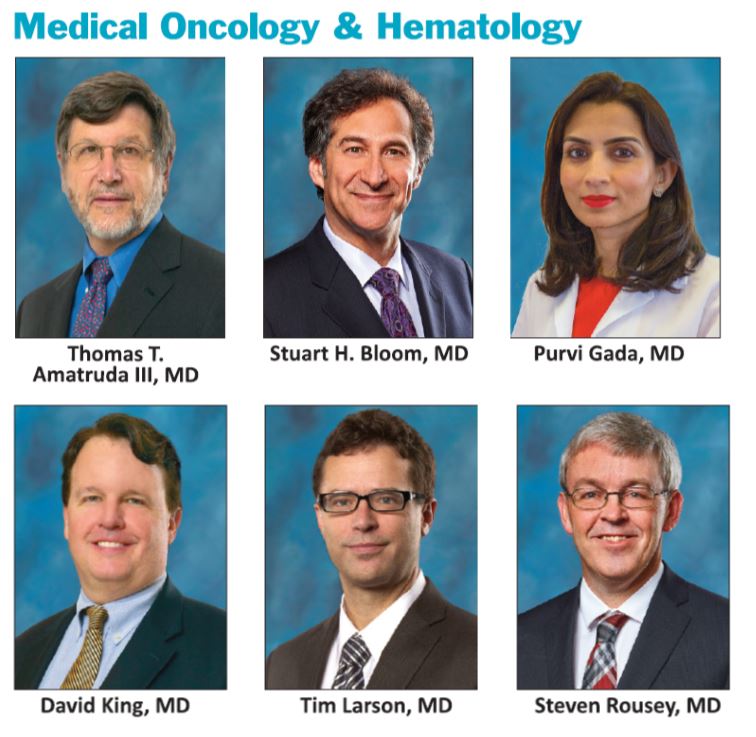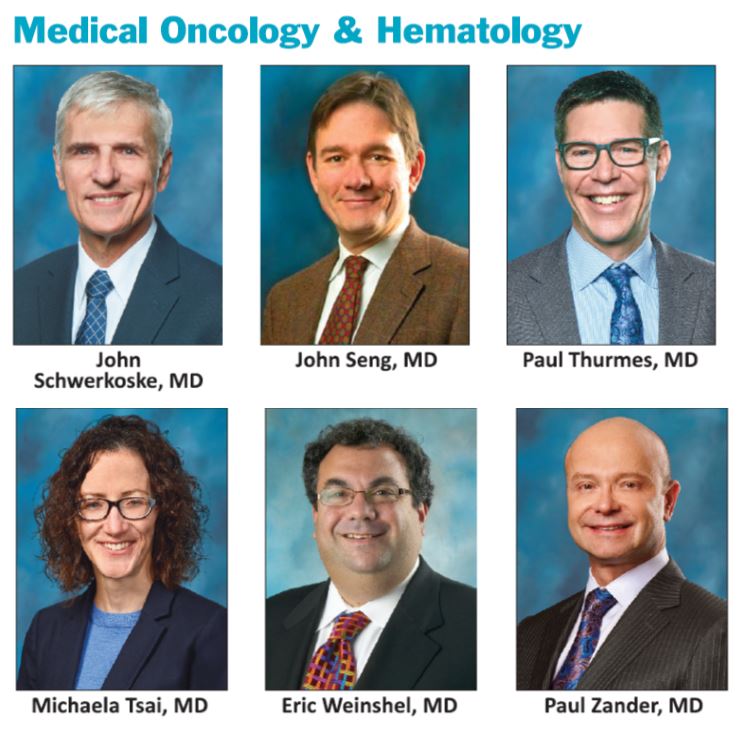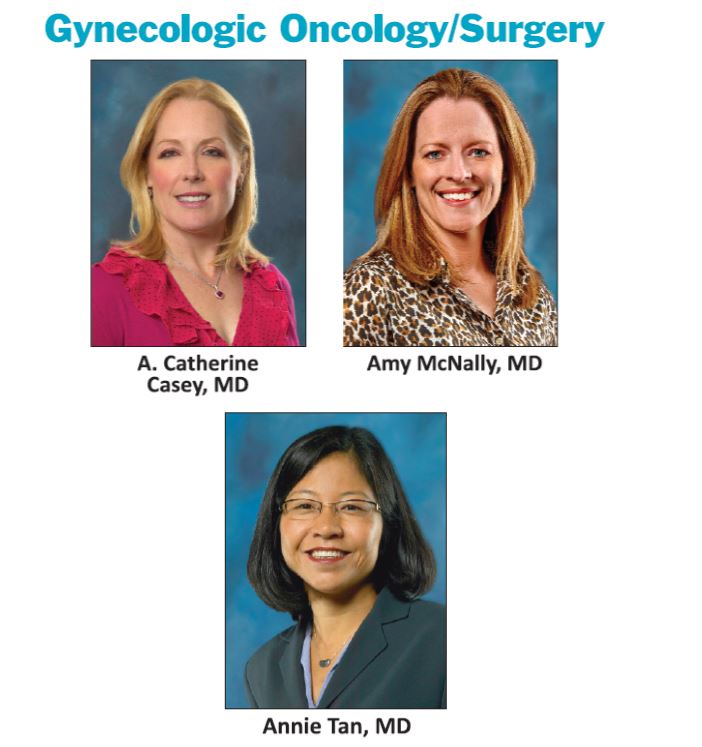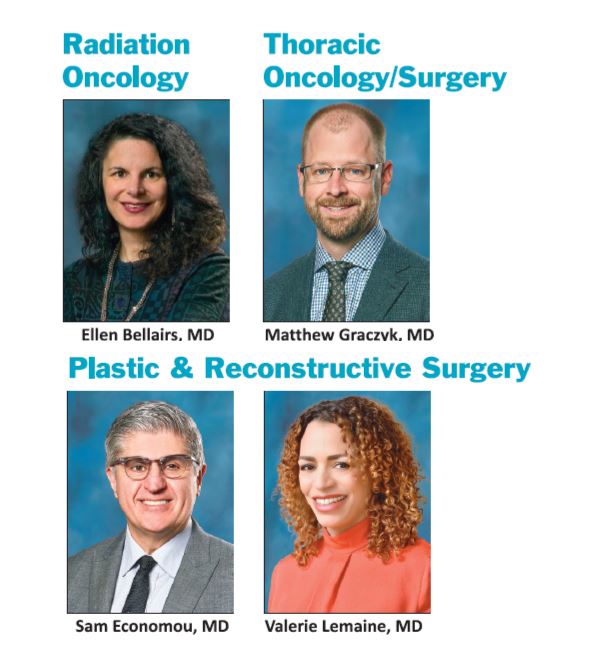 Physician
Clinic Location(s)
2019 "Top Doctor" Category

Years Named Mpls. St. Paul
Magazine Top Doctor

Thomas Amatruda, MD
Fridley
Oncology
2020, 2019, 2018, 2017, 2016, 2015, 2014, 2013, 2012
Ellen Bellairs, MD
St. Paul, Maplewood
Radiation Oncology
2020, 2019, 2018, 2017, 2016
Stuart Bloom, MD
Minneapolis, Plymouth
Oncology
2020, 2019, 2018, 2017, 2016, 2015, 2014, 2013
A. Catherine Casey, MD
Edina
Gynecologic Oncology
2020, 2019, 2018, 2017, 2016, 2015, 2014, 2013
Sam Economou, MD
Plastic Surgery Consultants
Plastic Surgery
2020, 2019, 2018, 2017, 2016, 2015, 2014, 2013
Purvi Gada, MD
Chaska
Hematology
2020, 2019, 2018, 2017, 2016
Matthew Graczyk, MD
Minneapolis, Plymouth
Thoracic Surgery
2020, 2019, 2018, Rising Star 2016, Rising Star 2015
David King, MD
Fridley
Oncology
2020, 2019, 2018, 2017, 2016
Tim Larson, MD
Minneapolis
Oncology
2020, 2019, 2018, 2017, 2016, 2015, 2014, 2013
Valerie Lemaine, MD
Plastic Surgery Consultants
Warren McGuire, MD
(Recently retired) Maplewood
Radiation Oncology
2020, 2019, 2018, 2017, 2016, 2015, 2014, 2013, 2012
Amy McNally, MD
St. Paul Cancer Center
Gyncecologic Oncology
2020, 2019, 2018
Steven Rousey, MD
Edina, Waconia
Oncology
2020, 2019, 2018, 2017, 2016, 2015, 2014, 2013, 2012
John Schwerkoske, MD
Woodbury
Oncology
2020, 2019, 2018, 2017, 2016, 2015, 2014, 2013, 2012
John Seng, MD
Minneapolis
Oncology
2020, 2019, 2018, 2017, 2016, 2015, 2014, 2013, 2012
Annie Tan, MD
Coon Rapids
Gynecologic Oncology
2020, 2019, 2018, 2017, 2016, 2015, 2014
Paul Thurmes, MD
Minneapolis, Plymouth
Oncology
2020, 2019, 2018
Michaela Tsai, MD
Minneapolis
Hematology
2020, 2019, 2018
Eric Weinshel, MD
Burnsville, Edina
Oncology
2020, 2019, 2018, 2017, 2016, 2015, 2014, 2013, 2012
Paul Zander, MD
Minneapolis, Plymouth
Hematology
2020, 2019, 2018, 2017, 2016, 2015, 2014, 2013, 2012