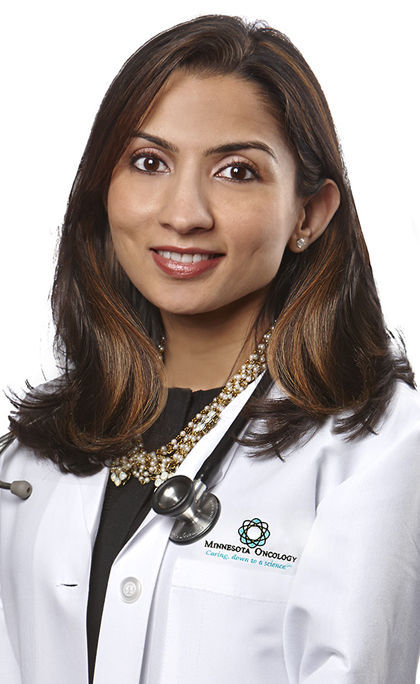 by Purvi Gada, MD, Minnesota Oncology & Ridgeview Cancer & Infusion Center, 952-361-5800
March is Colorectal Cancer Awareness Month, a time set aside to remind all men and women to speak with their healthcare providers about getting screened for the disease. By finding cancer or polyps that may become cancer early, it is easier to treat and possibly cure.
According to the American Cancer Society, colon cancer is the third leading cause of cancer deaths for men and women. It is estimated that approximately 140,000 new cases are expected to be diagnosed this year, and over 50,000 people will lose their lives to the disease. However, the number of cases and deaths from colorectal cancer has declined over the past 15 years in large part because of colorectal cancer screening, which can detect polyps before they turn into cancer. For both men and women at average risk for colorectal cancer, the American Cancer Society recommends screening begin at age 50 using one of the tests listed below.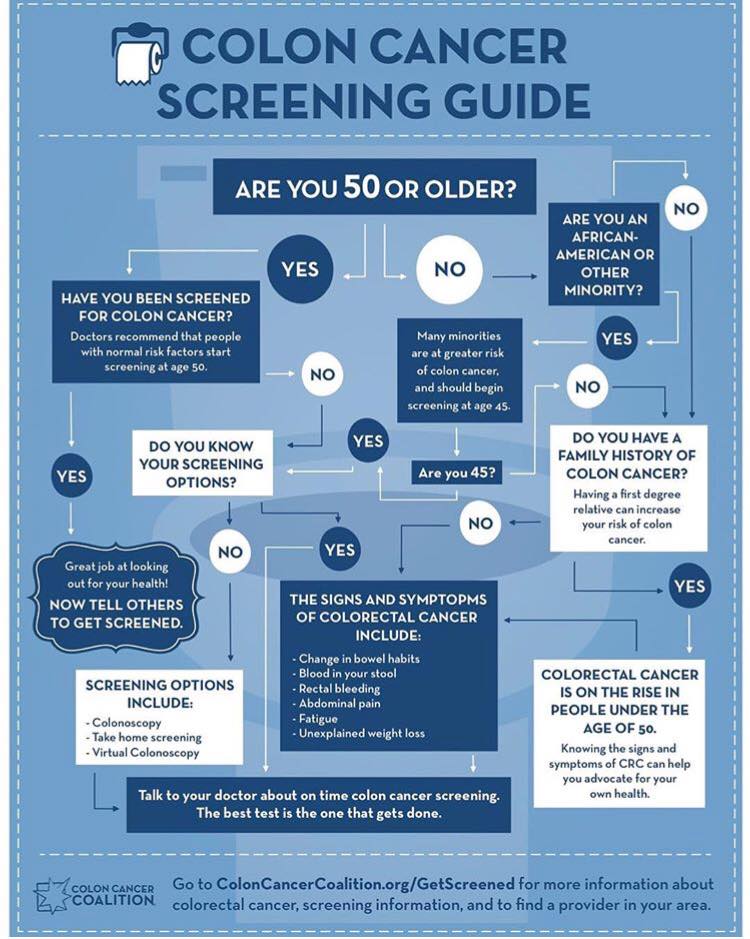 Tests that find polyps and cancer
Flexible sigmoidoscopy every 5 years*
Colonoscopy every 10 years
Double-contrast barium enema every 5 years*
CT colonography (virtual colonoscopy) every 5 years*
Tests that mainly find cancer
Fecal occult blood test (FOBT) every year*,**
Fecal immunochemical test (FIT) every year*,**
Stool DNA test (sDNA), interval uncertain*
*Colonoscopy should be done if test results are positive.
**For FOBT or FIT used as a screening test, the take-home multiple sample method should be used. An FOBT or FIT done during a digital rectal exam in the doctor's office is not adequate for screening.

For people with certain risk factors, screening should begin earlier or be done more often. While the exact cause of colorectal cancer is unknown, risk factors for the disease include:
Age – chances of being diagnosed with colorectal cancer increase as a person gets older
Family history – having close relatives with the colorectal cancer increases a person's risk of developing the disease
Diet – diets high in fat and low in calcium, folate and fiber may increase the risk
Ethnicity – Jews of Eastern European descent have a higher rate of colon cancer
Genetic alterations – certain syndromes that involve family members having hundreds of polyps in their colon or rectum may make someone more likely to get colorectal cancer
History of colorectal polyps – common in people over the age of 50, some growths on the inner wall of the colon or rectum can become cancerous
Smoking – may increase risk of developing polyps and colorectal cancer
Alcohol – heavy use of alcohol has been linked to the disease
History of bowel disease – a disease called ulcerative colitis (Crohn's colitis) increases the risk of colon cancer
Lack of exercise – people who are not active have a higher risk of colorectal cancer
Overweight – being very overweight increases a person's risk
Minnesota Oncology & Ridgeview Cancer & Infusion Center plays a major role in helping people in the Southwest Metro and surrounding areas and their families win the battle against colorectal cancer by providing easy access to a full range of advanced cancer care services in a setting that allows patients to remain close to their homes and their support network of family and friends.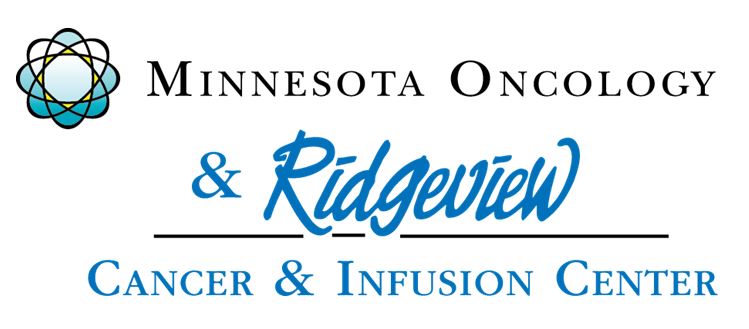 About Minnesota Oncology & Ridgeview Cancer & Infusion Center
In 2016, Ridgeview Medical Center and Minnesota Oncology began a joint venture partnership to form consolidated oncology services with clinics located in Chaska and Waconia. This formal partnership strengthens the existing, long-term relationship between the two health care organizations while providing the most comprehensive, convenient, and highest quality of oncology/hematology and specialty infusion care in the region.
Dr. Gada is an oncologist and hematologist at Minnesota Oncology & Ridgeview Cancer & Infusion Center in Chaska and Waconia.