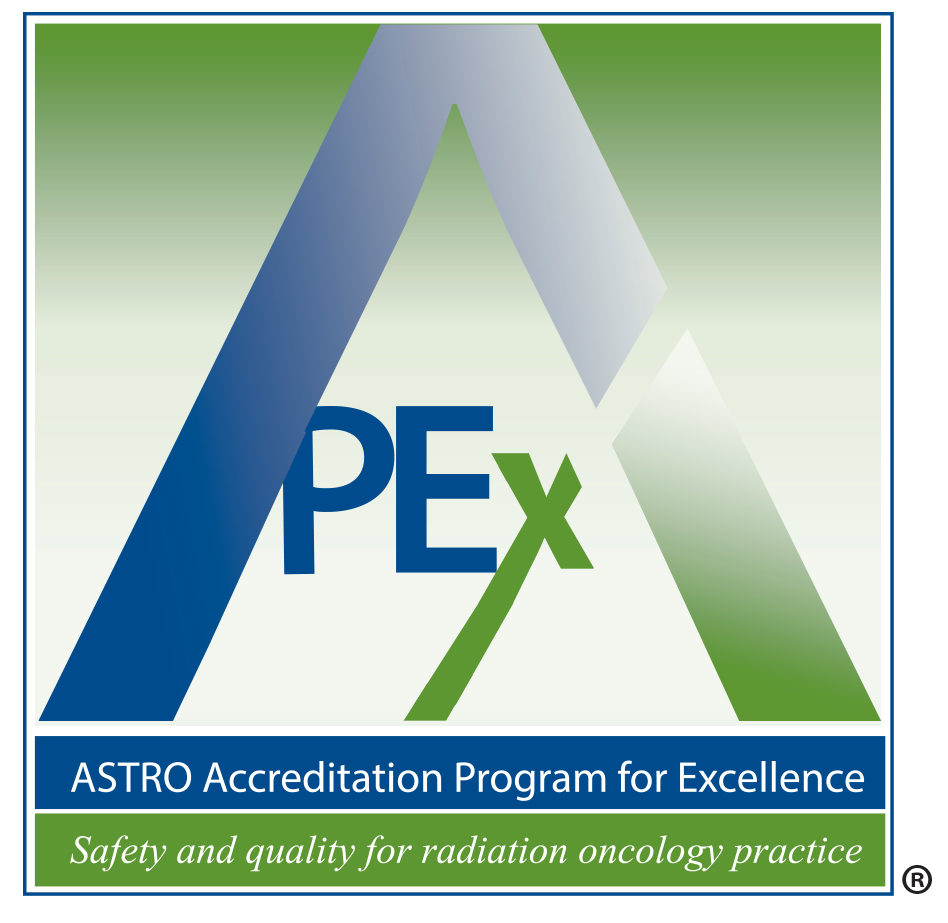 Minnesota Oncology's Maplewood and Saint Paul Cancer Centers have successfully met the standards of the American Society for Radiation Oncology (ASTRO) Accreditation Program for Excellence (APEx®). APEx is an accreditation program developed by ASTRO that validates a radiation oncology facility's excellence in delivering high-quality patient care. The four-year accreditation is effective until November 30, 2023.
"Minnesota Oncology is pleased to receive APEx accreditation from ASTRO, the largest radiation oncology society in the world." said John Schwerkoske, MD, President of Minnesota Oncology. "Our entire radiation oncology team was invested in evaluating our processes to meet ASTRO's high standards for safety and quality. Securing APEx accreditation serves to reinforce our obligation to deliver consistent patient-centered cancer care."
"ASTRO commends Minnesota Oncology's Maplewood and Saint Paul Cancer Centers for achieving APEx accreditation. By undergoing this comprehensive review, the facility demonstrated a strong commitment to deliver safe, high-quality radiation oncology services to their patients," said Theodore L. DeWeese, MD, FASTRO, Chair of the ASTRO Board of Directors.
Accreditation through APEx is a voluntary and rigorous multi-step process during which a facility's practices are evaluated using consensus-based standards. The center must demonstrate its safety and quality processes and demonstrate that it adheres to patient-centered care by promoting effective communication, coordinated treatments and strong patient engagement.
The APEx accreditation process includes a facility self-assessment as well as a comprehensive onsite facility review by a radiation oncologist and a medical physicist. The program reflects the recommendations endorsed in the ASTRO publication Safety is No Accident: A Framework for Quality Radiation Oncology and Care.
To-date, more than 150 U.S. facilities have received APEx accreditation. Learn more about APEx on the ASTRO website.

ABOUT MINNESOTA ONCOLOGY
Minnesota Oncology is dedicated to providing compassionate care for various types of cancer and blood disorders in 12 convenient Twin Cities metro locations. Minnesota Oncology provides high-quality cancer care in a community setting, allowing patients to stay close to the comfort of home and family. Its mission is to combine the strength of hope with the power of science, one patient at a time.
Minnesota Oncology is a practice in The US Oncology Network (The Network). This collaboration unites the practice with more than 1,200 independent physicians dedicated to delivering value-based, integrated care to patients — close to home. Through The Network, these independent doctors come together to form a community of shared expertise and resources dedicated to advancing local cancer care and to delivering better patient outcomes. The Network is supported by McKesson Corporation, whose coordinated resources and infrastructure allow doctors in The Network to focus on the health of their patients, while McKesson focuses on the health of their practices. Minnesota Oncology also participates in clinical trials through US Oncology Research, which has played a role in more than 90 FDA-approved cancer therapies, approximately one-third of all cancer therapies approved by the FDA to date.