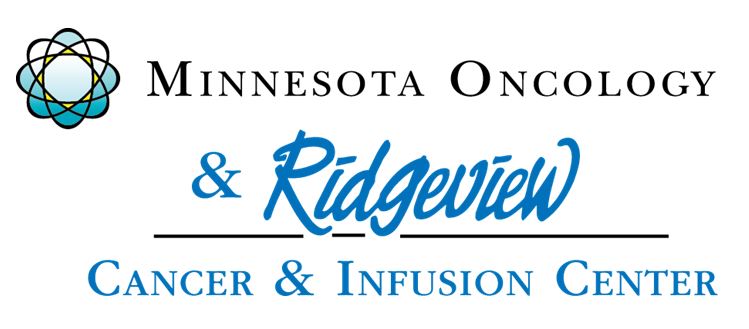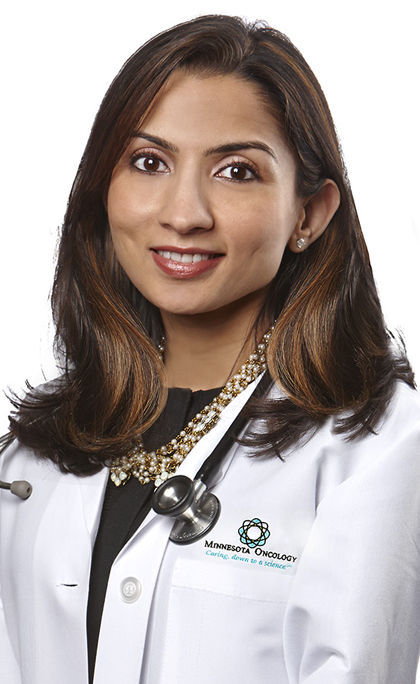 WACONIA, MN (July 2017) – Minnesota Oncology is pleased to announce that Purvi Gada, M.D. is now seeing patients on a part time basis at Minnesota Oncology & Ridgeview Cancer & Infusion Center's Waconia site, located in the Ridgeview Professional Building, 560 S. Maple Street, Suite 100.
Dr. Gada is board certified in Medical Oncology, Hematology and Internal Medicine. She joined Minnesota Oncology in 2014 with the opening of Minnesota Oncology's Chaska location. In 2016, the joint venture Minnesota Oncology & Ridgeview Cancer & Infusion Center was formed with locations in Chaska and Waconia.
"Dealing with cancer can be a difficult journey for patients and their families," Dr. Gada says. "As a hematologist and oncologist, I strive to travel this journey hand-in-hand with them, supporting their unique medical and personal needs and incorporating the latest evidence based medicine."
Learn more about Dr. Gada by watching her introductory video.
Dr. Gada received her medical degree at Topiwala National Medical College in Mumbai, India. She completed her residency at the State University of New York in Buffalo, N.Y. and her fellowship in oncology, hematology and transplantation at the University of Minnesota in Minneapolis, Minn.
Appointments with Dr. Gada are available on alternating Tuesdays and can be made by calling our Waconia office at (952) 442-6006.
____________________________________________________________________________________
About Minnesota Oncology
Minnesota Oncology is a group of more than 90 oncology and hematology specialists dedicated solely to the diagnosis and treatment of various cancers—lung, breast, gynecological, colorectal, prostate and others—as well as many blood disorders. It has 12 locations across the Twin Cities metropolitan area and is the largest independent oncology practice in the region. The practice has a history of innovation—bringing a community-based, integrated cancer care model and dedication to continuing advancements in the treatment of cancer. Minnesota Oncology patients have access to specialists in medical oncology, radiation oncology, surgery and hematology. Minnesota Oncology's full circle of care includes access to assistance such as social work and patient advcocacy, nutrition therapy, patient financial counselors, educational classes, support groups, nurse navigators, advance care planning, palliative care, and a survivorship program.
About Ridgeview Medical Center and its Cancer Care Program
Ridgeview is national recognized as a Community Cancer Program, accredited by the Commission on Cancer, partnering with leading cancer care providers, clinics and programs to diagnose, treat and support more than 500 adult cancer patients annually through a multidisciplinary team.
Ridgeview Medical Center is an independent, nonprofit, regional health care system located 35 minutes west of Minneapolis on Highway 5. Its network includes two hospitals—located in Waconia and Arlington—a multitude of primary and specialty care clinics, emergency services and specialty programs, and Two Twelve Medical Center in Chaska—a free-standing 24/7 emergency and urgent care facility with multi-specialty clinics and services. For more information, visit ridgeview.org or twotwelvemedical.org.