As a cancer survivor, you are well aware of the challenges that come with a diagnosis. There's learning how to navigate the healthcare system, figuring out which doctors you should see, and researching what your insurance coverage includes, to name a few. While these specific challenges might not exist anymore, you know there are still challenges— they just look different. Now, it's whether you should go back to work. If you do, what information will you be willing to share with your coworkers? Perhaps you're dealing with body changes, wondering how to adapt to, and accept, the new you. And if that's not enough, there's learning how to create a new normal that you're happy with.
Cancer survivors grapple with different challenges, many of which can be too much for one person or even one family to manage on their own. Fortunately, oncology social workers are well-equipped to help cancer patients transition to cancer survivors after treatment ends.
What is an Oncology Social Worker?
Oncology social workers are healthcare professionals trained to counsel you about ways to cope with the emotional and physical issues related to your cancer. This could include providing you with helpful resources, explaining your diagnosis in more detail, figuring out your medical and insurance coverage, and teaching you how to talk to your family, especially children, about cancer.
Oncology social workers also help you transition from patient to survivor. They do this in many various ways— providing you support as you re-enter the workforce, helping you cope with long-term side effects of cancer treatment, and guiding you through new, and sometimes uncomfortable, feelings and emotions. The role of these patient and family advocates is an essential part of providing patients with high-quality cancer care.
Minnesota Oncology has a team of oncology social workers in the Minneapolis-St. Paul area including the surrounding communities: Burnsville, Chaska, Coon Rapids, Edina, Fridley, Plymouth, Maplewood, Waconia, and Woodbury that helps cancer survivors with a variety of resources, such as cancer survivor support groups and classes.
A diagnosis of cancer can affect many areas of your life, causing you to feel overwhelmed. You have a helping hand at Minnesota Oncology to help you access various non-medical services throughout your treatment journey. Our social workers are here for you and your family.
The following is a list of some of the social services that our team can help you with:
Transportation resources to clinic appointments
American Cancer Society Services
Time and location of support groups
Upcoming community events and programs
Referrals to homemaking and home care services
Referrals for non-medical financial assistance during treatment
Social Security Disability (SSD)
Supplemental Security Income (SSI)
Meals on Wheels
Assisted Living and Nursing Home Placement
Hospice Care
Provide educational materials and brochures
Healthcare directives
Wig/Hair loss information and resources
Help with communication and coping issues
Meet Our Social Work Team: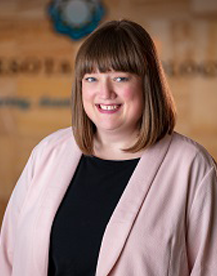 Michelle Johnson,
LSW, ACM
Coon Rapids, Fridley
612-269-5399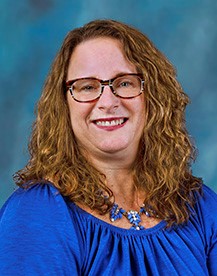 Kimberly Odden, LSW
Burnsville, Chaska, Waconia & Edina
612-357-2972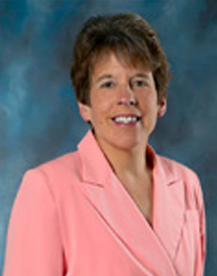 Lisa Thelemann, LSW
Maplewood, St. Paul & Woodbury
651-251-5515